Published on 26 September 2023 (Updated 13 October 2023)
The world of design is one of constant change, where trends are always evolving to adapt to users' needs as well as to technological innovations. The current year has seen the emergence of new trends in graphic design, combining creativity, technology and functionality.
Redefining design: what's on the horizon?
At Peexeo, we're committed to offering you ever more human and personalized digital experiences. That's why we've put together the top 10 latest design trends for 2023. We'll be exploring the year's most striking graphic trends, examining their impact on design and their relevance to businesses and brands. Follow the guide and discover how you can breathe new life into your creations.
Mix'n'Twist: Merging media and becoming the Picasso of visual creation.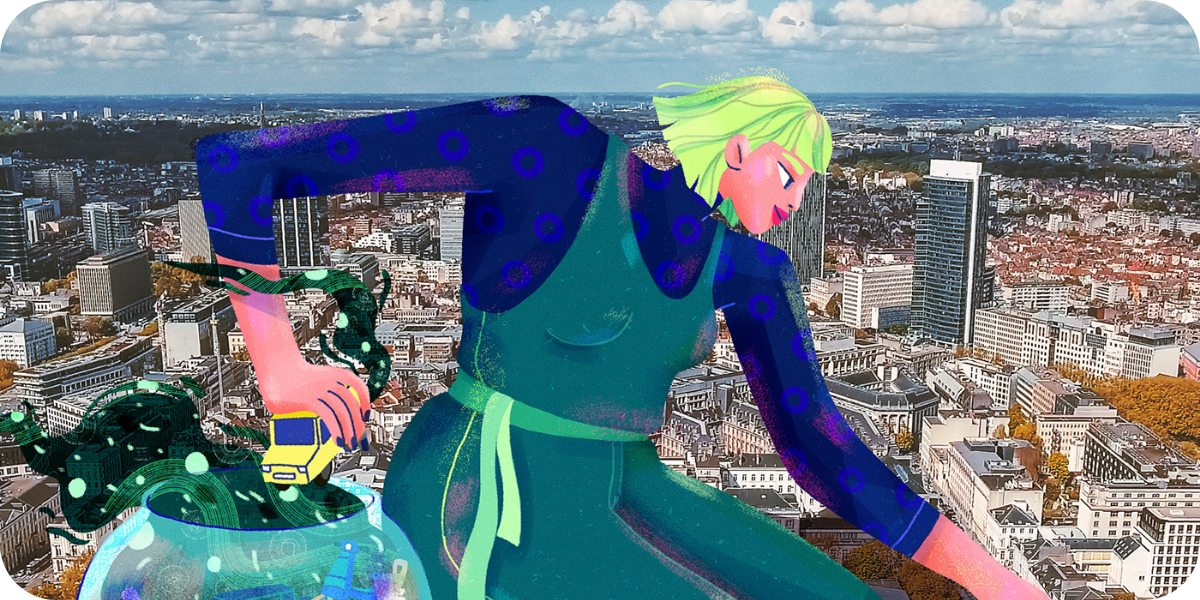 When media are blended, designers have a varied palette at their disposal to explore multiple creative facets and generate visual conceptions that are impactful. By fusing various elements, it becomes possible to tell compelling stories, convey authentic emotions and reinforce a brand's own identity. In the field of designthis trend involves combining different media in a single artistic composition. This bold approach can incorporate both 2D and 3D elements, illustrations and real images, as well as animation and special effects.. The result? Visually appealing and sophisticated designs, achieved through the ingenious marriage of varied media.
Off the grid: Breaking codes and overturning conventions.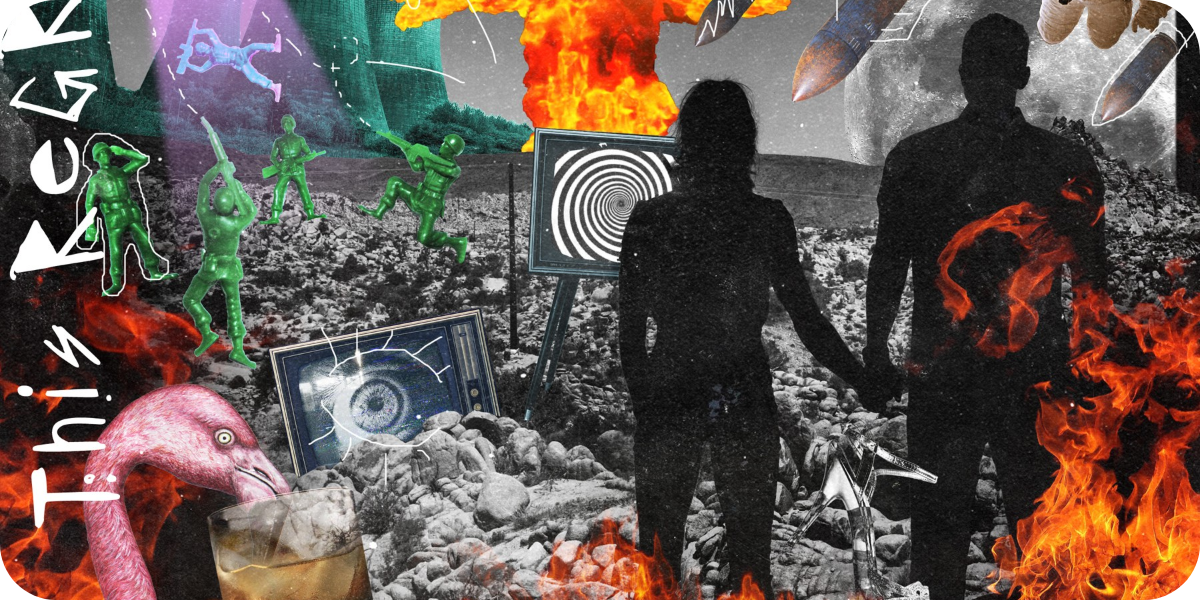 Anti-design reveals itself in its unconventional approach, adopting elements of punk culture and scrapbooking to create designs that express originality and rebellion. These designs don't hesitate to incorporate grunge elements, raw textures and audacious typography, generating a powerful, offbeat visual impact. The punk movement tends to be characterized by "Do It Yourself" techniques such as scribbled letters, cut-outs, mismatched fonts, and chaotic collages. This trend suits brands that are seeking to set themselves apart by adopting a provocative, unconventional design, thus capturing the attention of a public eager for novelty.
Catch them all: Delight your audience with adorable, unique creatures.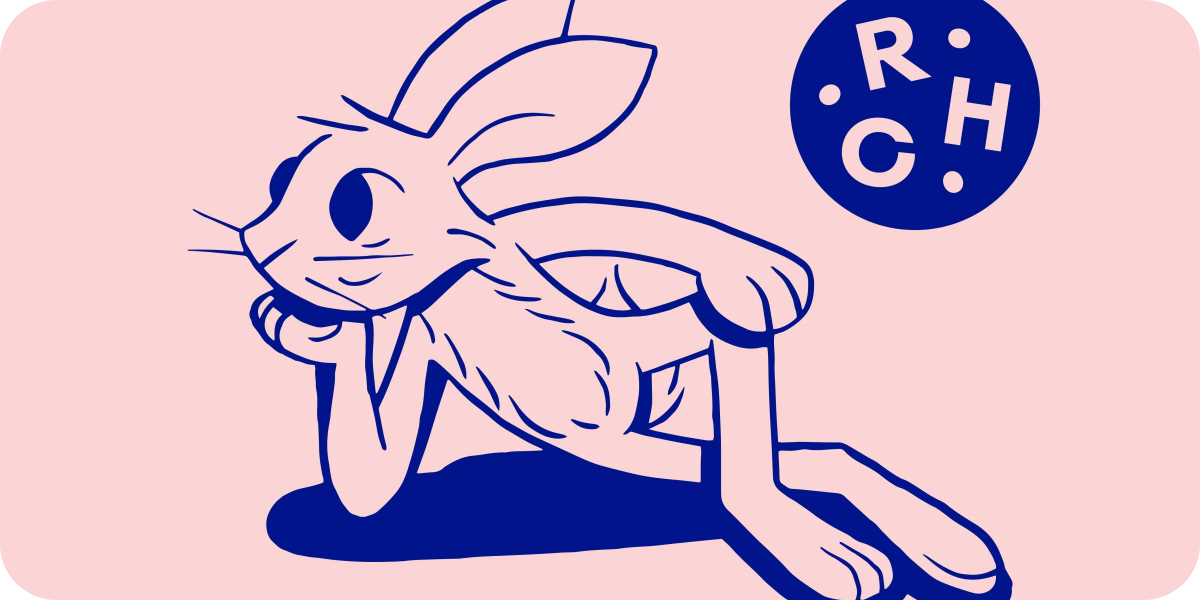 Mascots, the playful heroes of design, are back with a vengeance in cartoon style. Representing brands and companies in an accessible and fun way, these friendly characters add a touch of proximity. With exaggerated features such as big eyes and vivid facial expressions, the mascots attract attention and leave a lasting impression. This trend aims to establish an authentic connection with the target audience, embodying the brand's values and personality in a playful and memorable way.
Flashback: Go back in time with retro and Y2K style.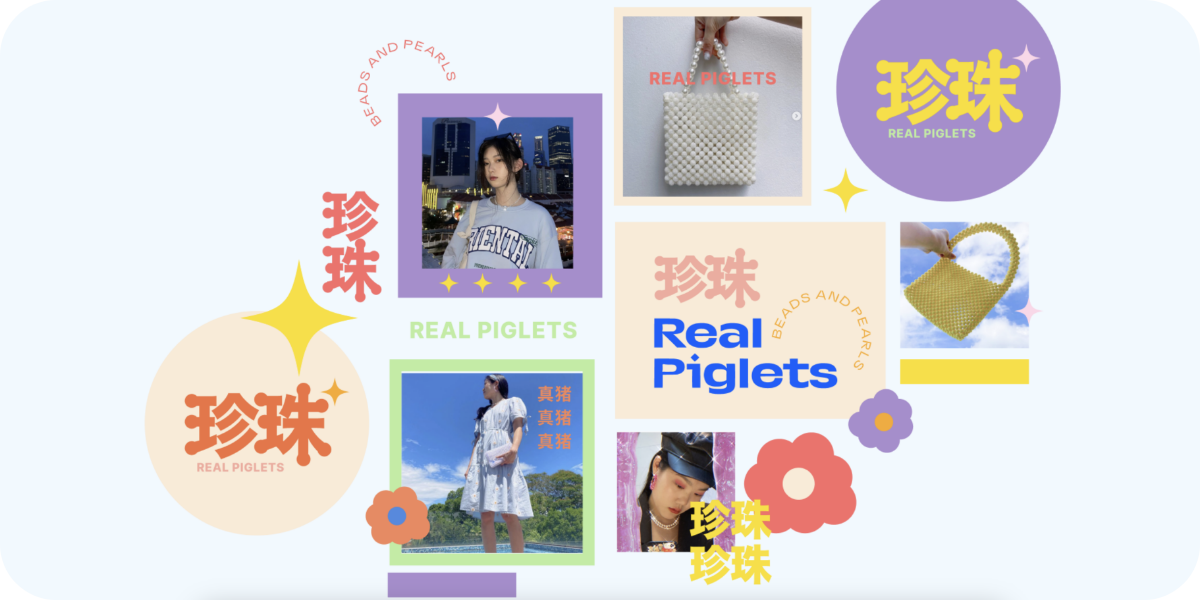 Step back in time from the 1950s to the 1980s for retro design, and dive into the 2000s vibe with Y2K design. Although separated by a few decades, these styles share a range of characteristics, including the bold use of bright colors, typography with a retro aura, geometric patterns and ingenious plays of light and texture. What do they all have in common? Evoking nostalgia in consumers, especially brands seeking to reach a generation with a nostalgic view of eras they didn't directly experience.
Blade Runner: Plunge into a future with glittering and galactic effects.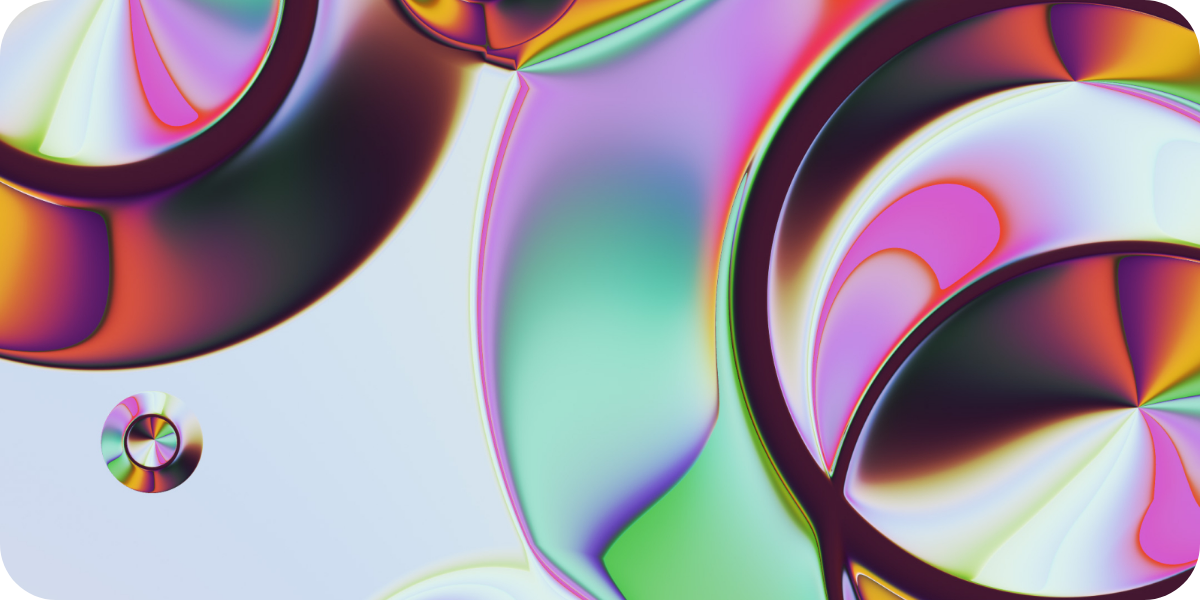 The trend for holographic elements looks resolutely to the future. Using patterns and textures that evoke holograms, this innovative approach creates designs with a futuristic, technological aesthetic. With vivid colors and skillful lighting effects, holographic 3D effects are simulated. This trend is a wise choice for companies seeking an innovative and high-tech image to reinforce their brand identity.. Meanwhile, psychedelia continues into 2023, embracing 90s spatial dimensions that boldly fuse past and future.
To infinity and beyond: Explore the unknown with innovative, digital visions.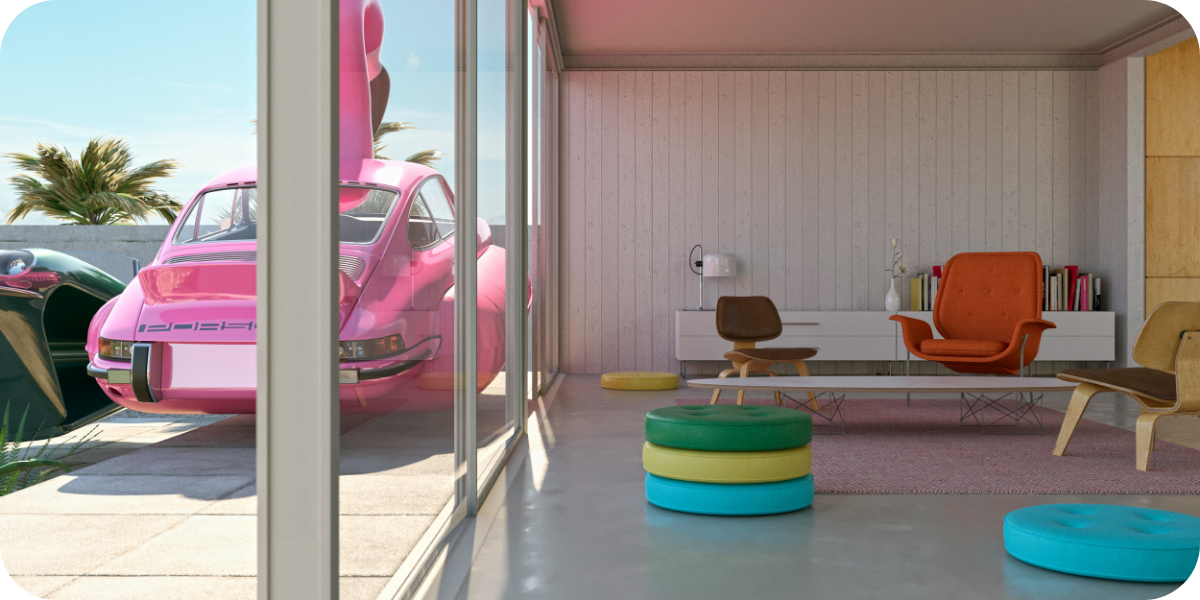 When it comes to design, science-fiction elements project themselves into a future imbued with innovative concepts and emerging technologies such as virtual reality, artificial intelligence and generative art. Through complex geometric shapes, abstract patterns and neon tones, this trend creates avant-garde, futuristic designs. Popular in the technology industry, video games, science fiction films and advertising campaigns for innovative products, the science-fiction design projects a modern, high-tech image, reinforcing a company's position in a constantly changing market.
Back to basics: Reconnect with nature with an eco-responsible aesthetic.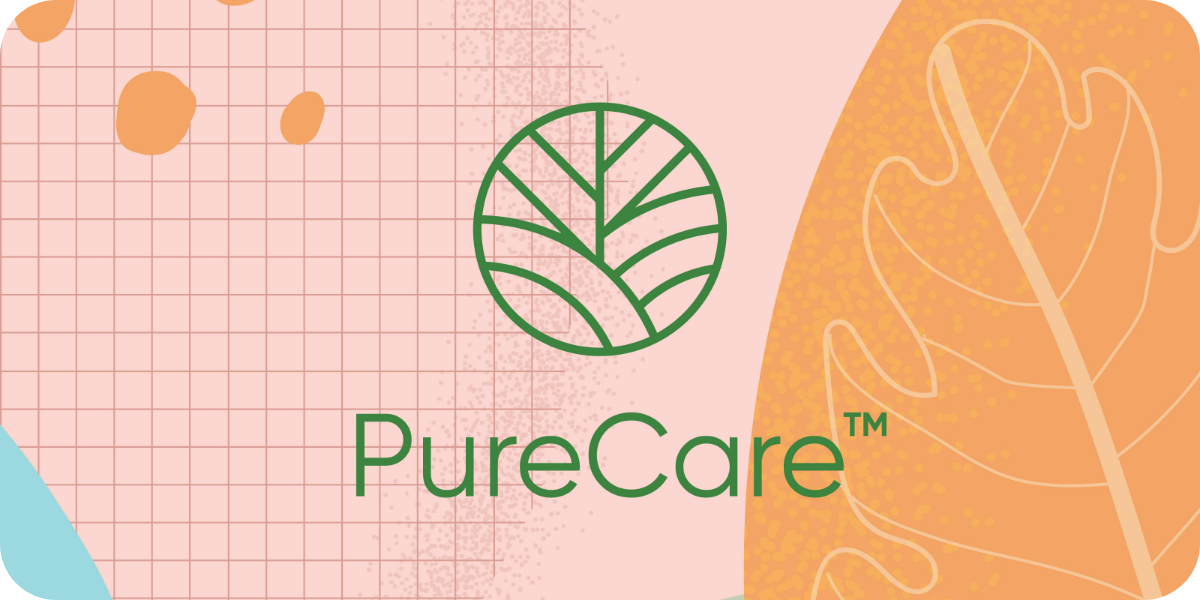 Focusing on nature and sustainability, the eco-aesthetic elements trend incorporates organic shapes, natural patterns, earth tones and natural textures to create designs that celebrate harmony with the environment. It highlights products and companies that opt for eco-responsible practices, favoring recyclable materials and minimizing their environmental footprint. At a time when ecology is at the heart of concerns, designers play a key part in creating designs with a strong visual impact, while meeting consumer expectations and environmental standards.
Avengers, assemble: Give everyone a voice and celebrate the beauty of diversity.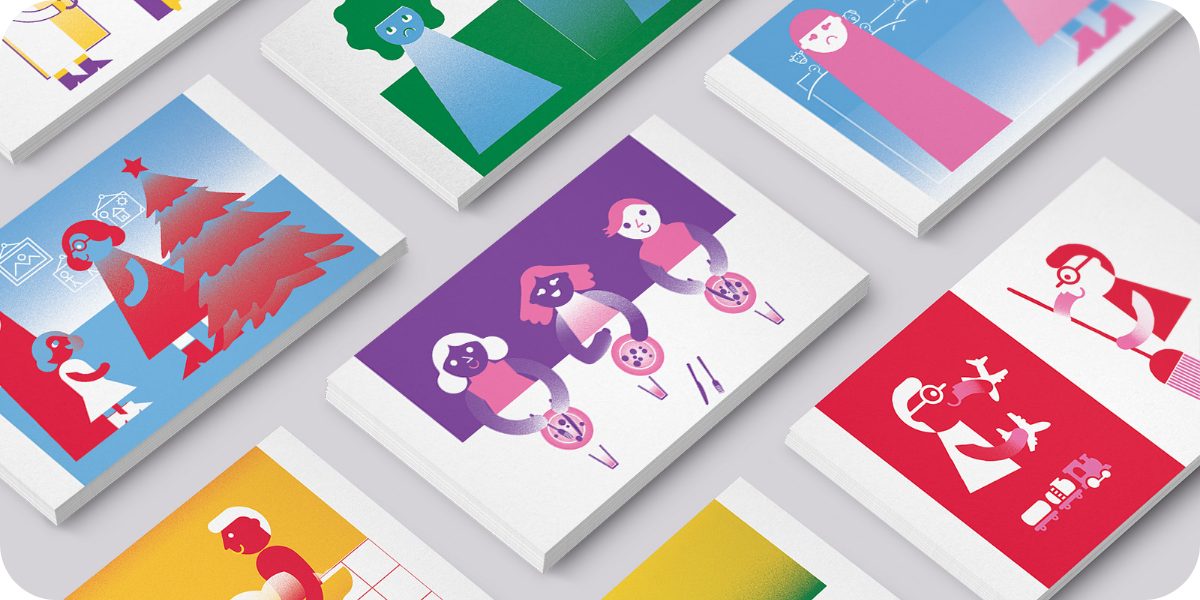 The design of inclusivity is emerging as a response to the need to visually represent human diversity. This trend manifests itself through the integration of visuals reflecting the variety of cultures, origins and genders, including people with disabilities. This ever-growing approach is being incorporated into advertising, websites and products to reflect the reality of a cosmopolitan society. Through inclusive designs, brands shape an authentic identity, establishing deeper connections with a vast and diverse audience. The visual language of design embraces the richness and complexity of humanity.
Shine bright like a diamond: Give your visuals that extra sparkle.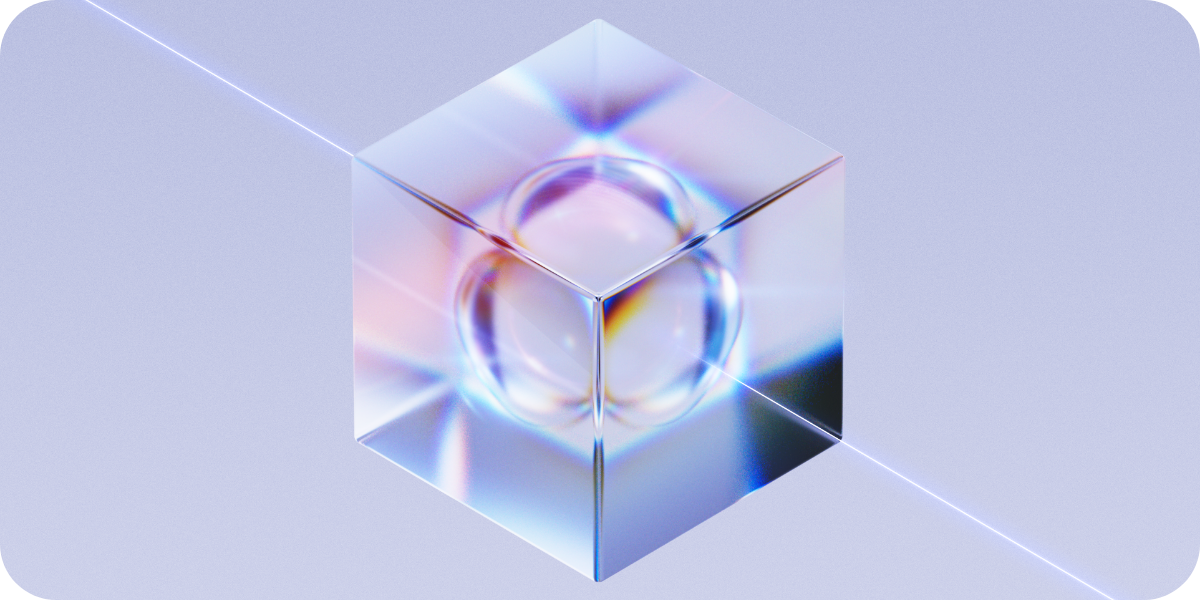 The glass and crystal trend draws inspiration from the visual brilliance of gems and crystals to create eye-catching designs. By playing with metallic colors, light-reflecting textures and geometric patterns, this approach generates a luminous effect that doesn't go unnoticed. Used subtly, these elements lend a touch of glamour and sophistication much appreciated in the industries of fashion and beauty. Brands adopting this trend seek above all to project an image of prestige and wealth. With these visual elements, they finely evoke the idea of opulence and grandeur, captivating attention while highlighting their own originality.
Gradient Squad: Create vibrant movements by playing with colors and shapes.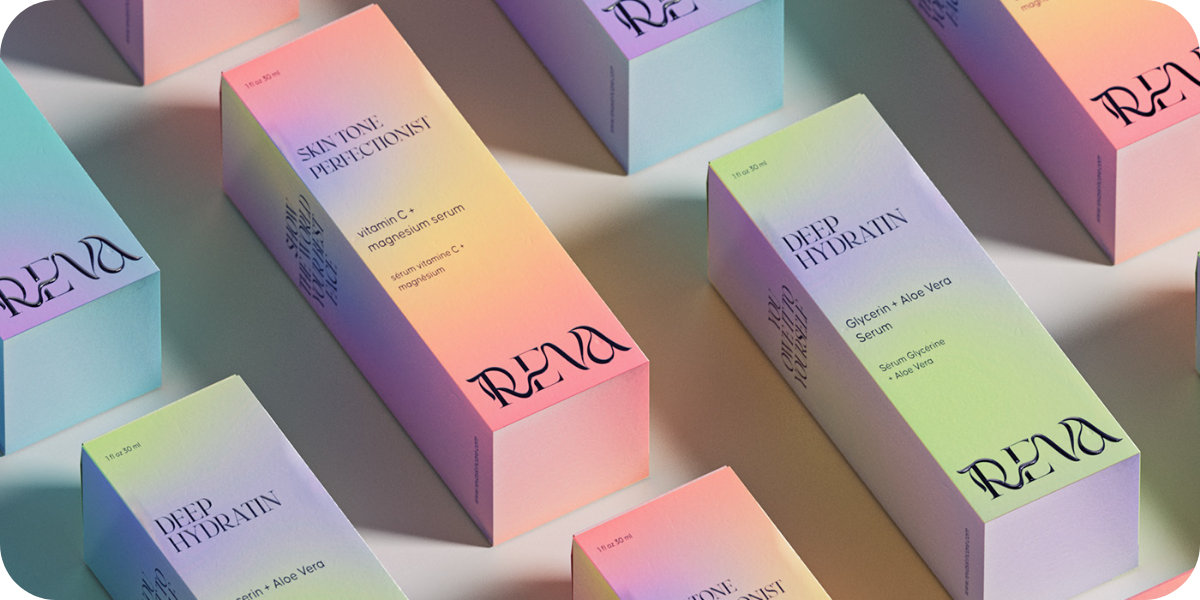 At the heart of this design lies the subtle use of gradient colors, breathing life into abstract creations adorned with shapes and blurs. This method is distinguished by smooth transitions between hues, generating a fluid, animated visual experience. The versatility of gradients emerges both in the design of fluid, organic patterns and in the creation of more structured, geometric compositions, offering a visual dimension that is both captivating and diverse. Brands adopting this aesthetic aim to forge modern, unique designsthat reflect their identity and style. This approach is gaining in popularity within a variety of creative industries, such as graphic design, fashion and art.
The graphics revolution
What we call "design" constantly reinvents itself to adapt to technological innovations and user expectations. By incorporating these trends into your website, you will provide an enhanced and humanized user experience while staying at the forefront of innovation. However, it's important to note that graphic trends evolve rapidly, and some of them can become obsolete quickly. Therefore, it's crucial for designers to stay updated on new trends and adapt them to their style and projects.
At Peexeo, we're here to help you implement these trends and create a website that is effective and aesthetically appealing. Contact us right away to find out more about our design and development services.
If you like this article, don't hesitate to share it and send us your questions!
Click here to find out more about web design.